Why Online Epos Reporting Software Could Benefit Your Business
Whether you work in retail or in hospitality, it's likely you've come across a POS or point of sale system before. These systems do more than just process sales! They are fantastic at making sure that sales complete as they should. They also ensure your customers can leave your store or venue completely satisfied. But have you considered reporting software for your online EPOS before?
With online software, you're able to have greater control over your sales and data than ever before. In order to make sweeping changes to the way we do business, we need to be able to capture and analyse ongoing customer data. One of the best ways to do this is to generate reports via cloud. Online reporting software such as the Cloud can help you manage your sales data in the cloud and could help you create detailed plans for future store or venue upgrades.
Here are just a few more ideas you may wish to consider while looking into EPOS.
EPOS and the Cloud
By storing your POS data in the cloud, you can access it anywhere, anytime. Set up a smart till system and handheld units for your shop or restaurant floor, and you can take advantage of prior data. Use it to cross-reference deals or to check inventory. You can also check if there is any wiggle-room to give customers and patrons a little money off.
POS for retail doesn't have to be complicated. By tying it in with cloud software, everyone should have clear access to the data that point of sale captures and distributes. Having online reporting software just makes things simpler for everyone.
Create Specific Reports
How much money did you take last quarter? When are you making the most money from deals – at weekends, or after working hours on weekdays? When should you focus your efforts by pushing for add-on sales?
A good restaurant POS system should always be ready to let you take data and process it for hyper-specific reports. Check the deal codes people used at dinner and use this to analyse whether or not it's worth re-running a similar campaign at a later date. Make reports specific, and you can be more precise in future changes you prescribe.
Keep an Eye on Stock
It's always worth keeping an inventory system close to your operation which is easy to access. Online software can make your life even easier. For example, each time a customer buys a product or orders a meal, it can report back to a stock or supplies database elsewhere on your network. Therefore, each time you process additional customers, you'll know whether or not items or certain menu choices are available.
It's a great way to make sure you set customer expectations, and to save you legwork from having to run backwards and forwards to the stockroom or kitchen.
Online Programming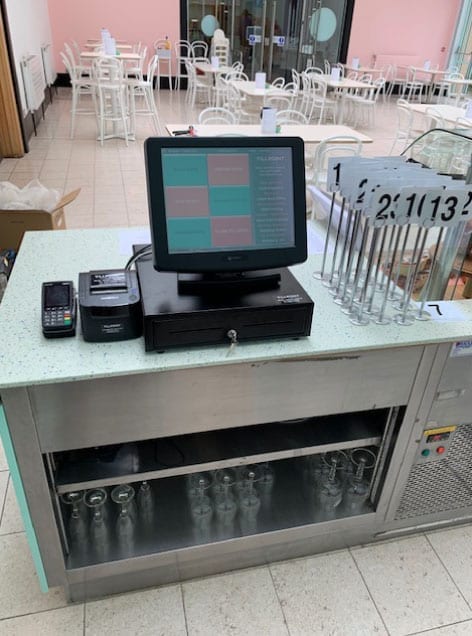 Some POS systems for retail can be a nightmare to set up but by integrating online reporting software, you can configure everything you need and want from a simple online interface. This way, you can fine-tune what you need from your specific reports, and you can also ensure to set up data storage as per your needs. Want to be able to track specific offer codes and deals? You can do so through online programming.
Go Back in Time
One of the best things about a flexible restaurant POS system – through online software – is that you should be able to look back at historic orders and sales. The same works for retail. This will give you a complete oversight of how your business is performing in certain seasons, as well as over the years. What's more, with the most flexible online reporting software, you can import old data from systems which are no longer accessible. This is called data integration, and it's going to make your analysis and tracking a whole lot simpler.
Why Choose Till Point?
Till Point are regional specialists in POS systems with cloud integration for hospitality and retail. We understand that there is an ongoing need for data in both industries – and with our bespoke POS services, you can take greater control over what you need to know, and how you are going to process your data.
Choose an online EPOS with reporting software that's flexible, easy to use, and always ready to arm you with analysis. Call us on 01246 435004 or email Till Point today for more information!