Looking for a Takeaway Till System? Find Out More About Our Specialist Features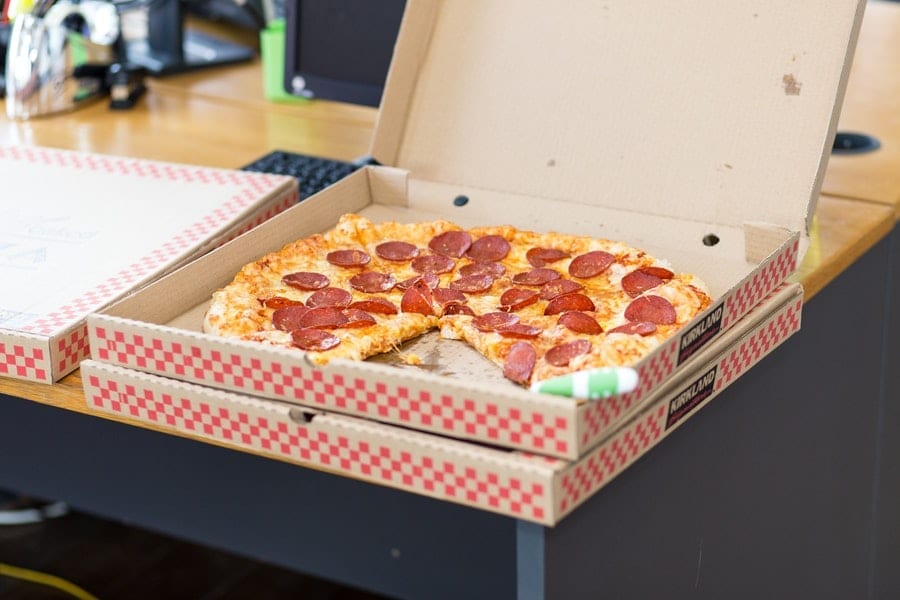 If you run a takeaway, you'll likely already know how tricky it can be to juggle and balance all your different meals and options! As your business grows, you're going to need to look for ways to easily manage customer demands with greater efficiency. At the same time, you want to make sure you're delivering the same great service. With takeaways depended on as a crucial service during the COVID-19 crisis, it's essential you have the best tools and software to keep up with increasing demand.
Have you considered setting up a new takeaway till system? Believe it or not, changing something as simple as your till and point of sale processing could make all the difference to the way your business runs. Have you taken a look at our latest takeaway till upgrades? Whether your till is in need of a serious upgrade, or if you are considering looking at new ways to juggle customer demand, it's time to take a look at some modern software and systems.
Introducing ICRTouch
Ideal for takeaways big and small, our ICRTouch range of tills and systems are perfect for those eateries undergoing increases in demand. We understand that takeaway and fast food businesses need to be as quick on the process as they are on the food cooking and delivery. Therefore, we're proud to present a system that's easy to use, quick to adapt to, and which removes the risk of order errors at point of sale.
Wouldn't it be easier to keep everything in place? Absolutely. Therefore, make sure to set up a touch screen and till system that's likely to appeal to users and customers alike. But what exactly is it that sets ICRTouch apart from the pack when it comes to takeaway till system standards?
Giving Power to Your Customers

Rather than having to stand around waiting to be served, customers can take their time and look through digital touchscreen menus. Through ICRTouch, takeaway visitors can now select what they'd like to order, add it to a digital basket and pay. This means you will then receive a digital ticket for an order to fulfil.
This is likely to help you cut down on waiting times. What's more, it's going to free up more of your time from serving to actively preparing and cooking food! A takeaway till system can extend to a fully-fledged POS service where customers can take control of their orders without having to fumble around for change or having to wait in a queue. Combined with collection point screens, it's clearer and easier than ever for visitors to see what stage their order is at, and when they can expect to collect.
Keep Things Simple
One of the biggest assets of the ICRTouch system lies in the fact that it is seamlessly easy for staff to use and adapt to. Therefore, instead of having to invest in hours of training, your team can get up and running with a quick, intuitive interface that you can hit the ground running within a matter of minutes. It's ideal for those takeaways, too, who are needing to take on temporary staff to help facilitate increasing demand.
That's because unlike traditional till systems, ICRTouch is developed with intuitive temporary training in mind. If you have mouths to feed, the last thing you are going to need to do is waste time training people unnecessarily. Choose a takeaway till system which needs little oversight and supervision.
ICRTouch also integrates seamlessly with modern payment systems, making it easier than ever to take orders and to start fulfilling them!
Integrate Online Ordering
Another asset to the ICRTouch system is the fact that you can set up an online takeaway alongside your physical operation. If your customers prefer to order from home, they can do so with ease through a system that links directly to your in-house systems. Never miss a ticket or an order again – set up a web portal that delivers order specifics direct to you.
What's more, ICRTouch facilitates multi-language support. This means that customer orders can translate into any languages you desire behind the scenes. Working with a multi-lingual team? Avoid miscommunication with a system that automatically translates everything from point of order to into the kitchen.
Surprise Your Customers – While Increasing Revenue
ICRTouch offers more than a simple till and payment processing service. In fact, you'll be able to encourage customers to come back to you time and again. You can create unique discount codes and offers for customers who order from you in-store as well as online. ICRTouch's smart customer retention tools will allow you to tailor unique deals and opportunities for visitors to come back for more whenever they like.
What's more, you can use this service – as well as other integrated tools – to help boost your revenue. Even during times of increasing demand, you are going to need to focus on driving revenue. Instead of increasing costs, why not use a takeaway till system which allows you to upsell and suggest meal add-ons in a simple, appealing way?
Customers will be able to amend and edit their orders late into the process. This means that they will have the opportunity to add on an item or two in case they haven't considered it. What if they'd like to add a can or two of soft drink to their order? Would they like to add an extra portion of chips to their meal?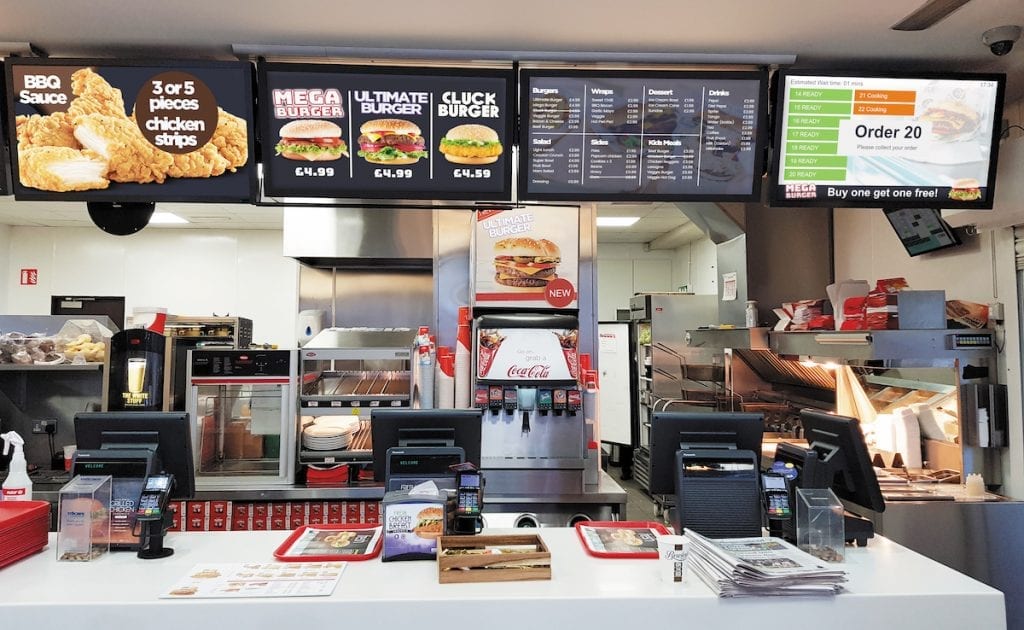 Making The Right Upgrade
Upgrading to a takeaway till system that supports you during periods of increasing demand as well as decrease makes sense for takeaways of all shapes and sizes. Have you thought about setting up with a POS system that brings your online and in-store experiences together?
TillPoint is proud to offer ICRTouch as a leading standard in takeaway till processing. Take a look through some of its leading features and services and do get in touch on 01246 435004 if you have any questions!